Want Your Video to Go Viral? SEO Basics Come First
See on Scoop.it – Tocquigny's Digital Marketing Daily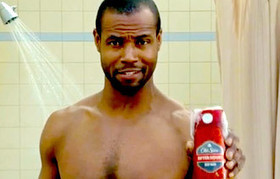 Instead of focusing on the elusive goal of going viral, market your online video in a smarter way by using SEO techniques.
When many business owners think about creating online videos — for YouTube and elsewhere — the first thing they want is for their video to go "viral." But is going viral a strategy? Is it something you can predict, execute and replicate for continued results? Instead of focusing so much on how viral a video might become, it's often smarter to concentrate on optimizing your videos for search.
Take the Old Spice campaign for example. In 2010, the deodorant company uploaded a short commercial to YouTube called "The Man Your Man Could Smell Like." In the ad, ex-NFL athlete Isaiah Mustafa addresses women viewers, saying "anything is possible when your man smells like Old Spice." Nearly three years later, the video has more than 43 million views.
Despite impressive numbers, Old Spice hasn't been able to produce another video with equal or more views. If it had cracked the elusive viral video code, wouldn't it be able to duplicate the results?
The problem with crossing your fingers and hoping something goes viral is that audience expectations are always changing, and how much people will share a video is an external variable no one can predict. One thing you have more control over is how your videos are optimized for search. When you know exactly what your audience is searching for, you can place your videos in front of them for instant visibility.
Follow these three steps when creating and optimizing your videos to rank higher in search results.
See on www.entrepreneur.com